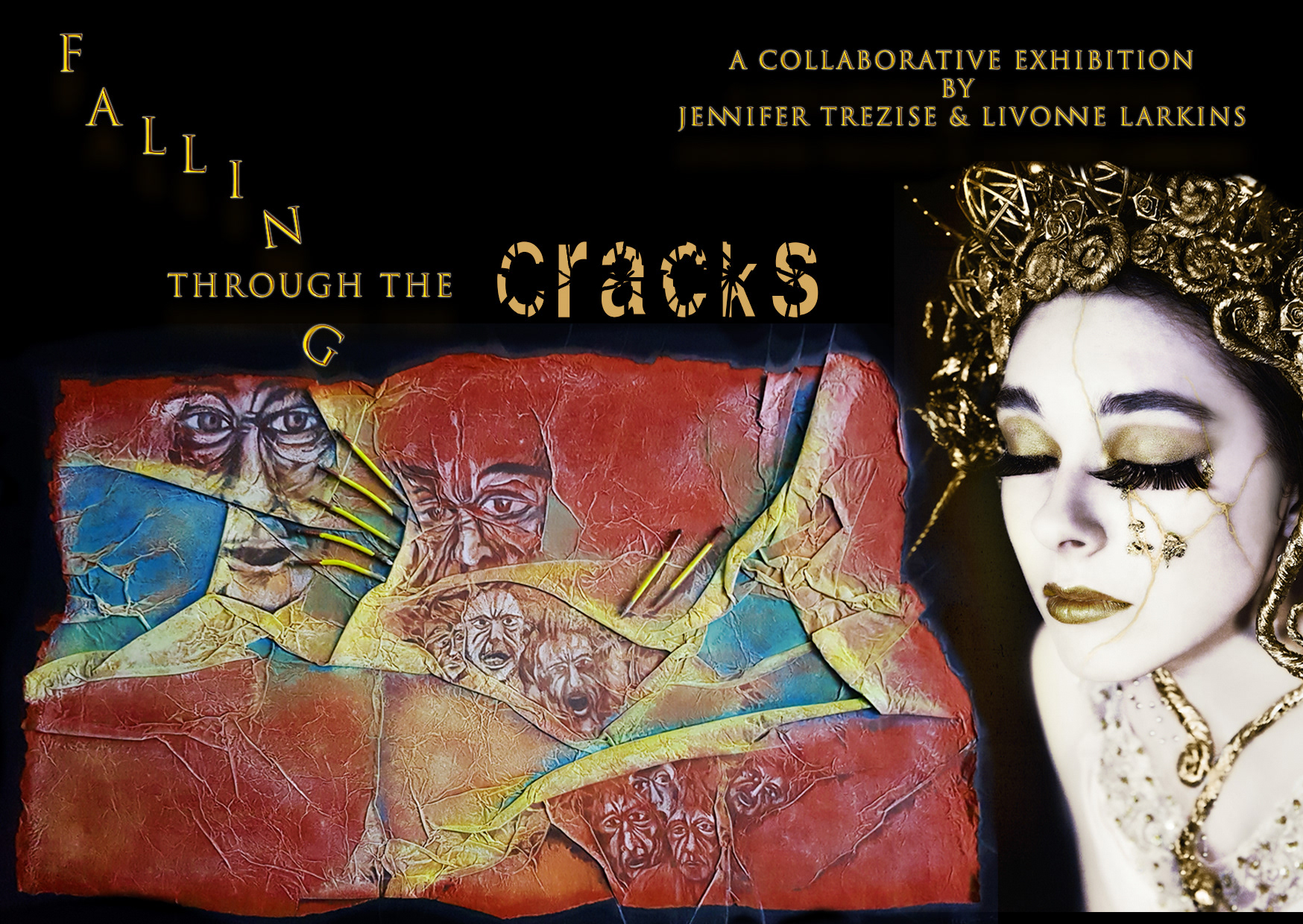 Falling Through the Cracks is a new exhibition by Blue Mountains artists, Jennifer Trezise and Livonne Larkins. This exhibition is a creative collaboration with a strong narrative. A correlation of lens and brush. As nature discards, so does humanity. These artworks reveal the rescue and valuing of that which is thrown away, that which has fallen through the cracks. Both Livonne and Jennifer's work is based on their life experiences.  
They deconstruct mental and social issues through their poetry and art.  Whilst Jennifer uses nature's  detritus which drops to the earth or is washed up by the sea, Livonne uses discarded objects bound              for landfill to make artworks which create the mood in her composite photography. Ironically, in                order to find their potential, these objects must be discarded before being rescued hence the               parallels to life and the artists themselves.
At Balmain Watch House Gallery 179 Darling Street BALMAIN   NSW  2041  
Opening Hours 21st & 22nd March 2020 10am to 4pm
UPDATE UPDATE UPDATE UPDATE
Due to the Covid-19 closures, Falling Through the Cracks has been postponed until all of this is over.  In the meantime, we'll continue creating more art. Perhaps a few more pieces for this that might never have been imagined without this time in isolation.  Stay  safe and we will be back when this is all over.